Payroll and related services
Computerised processing of monthly payroll calculations for all types of businesses and sizes.
Completion of CPF contribution form.
Computation of pay, overtime, CPF and other deductions.
Preparation of monthly payroll report and bank transfer (Giro) instruction file
Generation of computerised payslips
IR8A forms and appendices including electronic submission of employee's remuneration under the Auto-Inclusion Scheme (AIS)
All information obtained by us in the provision of our services are kept strictly confidential.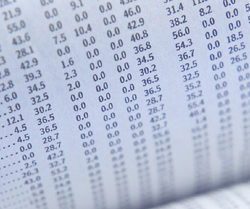 Computerised processing of monthly payroll calculations for all types of businesses and sizes. All information will be kept strictly confidential.
Computation of pay, overtime, CPF and other deductions.
Completion of CPF contribution form.
Preparation of monthly payroll report, computerised confidential payslips and IR8A forms.